With just a few items, I was able to create a budget friendly office update that's functional and stylish. I added a new area rug and more portable storage options to tame the clutter with a few items from Better Homes & Gardens at Walmart.
Budget Friendly Office Update Mini Makeover
As a BHGLivebetter Influencer, our monthly challenge had me focusing on my office space.
My office and my craft room really took a beating these past few months and was highly neglected. For online influencers, the months of October, November, and December (the 4th quarter) can be brutal. This is when the bulk of our sponsored work is created. Combine that with the holidays and something has to give.
Office Makeover BEFORE
It's a dark room anyway and my carpet, which is also from Better Homes & Gardens was just too dark. I love it for its design and softness, but it was just the wrong choice for this room. And it was time to tame the clutter.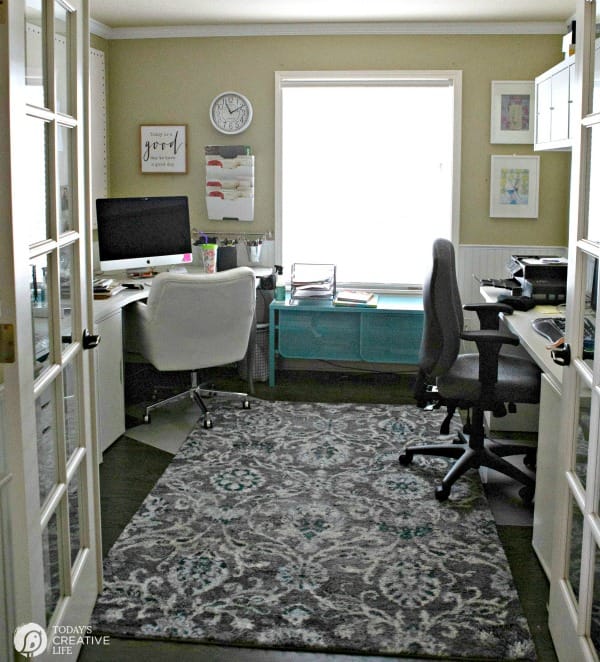 Office Makeover AFTER
And here it is after with just a few adjustments. It's brighter, and more inviting, which always improves your work environment.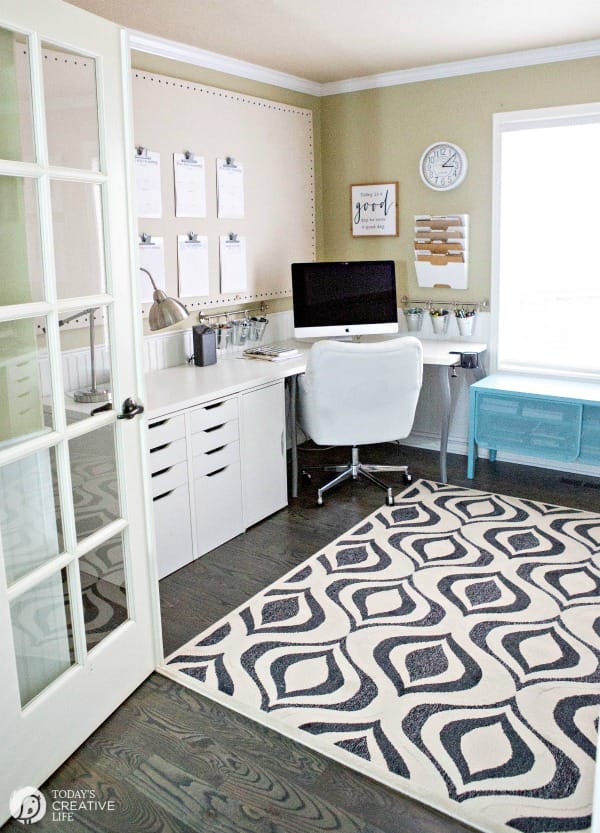 I was excited to focus on some much-needed organizing when the new year arrived! You may have been following my Instagram Stories while I reorganized my craft room and prop shelves, it's 99% finished and it feels so good.
My office, especially the closet was my next target. Closets are great to have, but if you're like me, you don't clean them out often enough and they end up being a landing spot to put anything you can't find a place for. Plus, it was my hiding spot of Christmas gifts.
Office Closet Makeover BEFORE
This is where I store magazines, books, recipe books etc… all for content inspiration. Clearly, I needed a better system.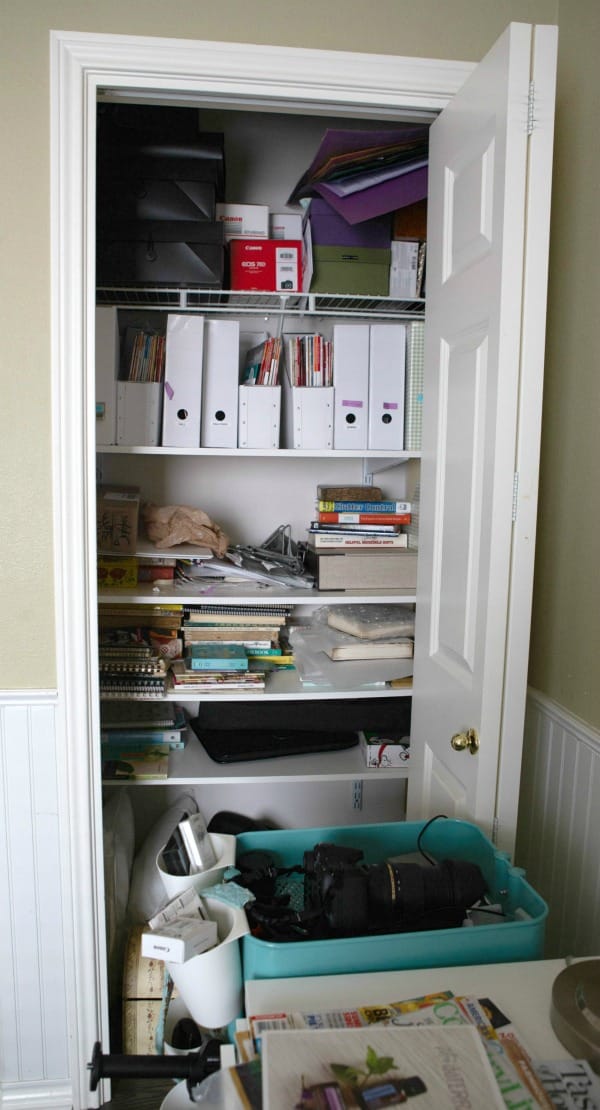 Office Closet AFTER
I can see what I have, it's labeled for quick access. Labels also help when putting items away.
Look at all those storage options!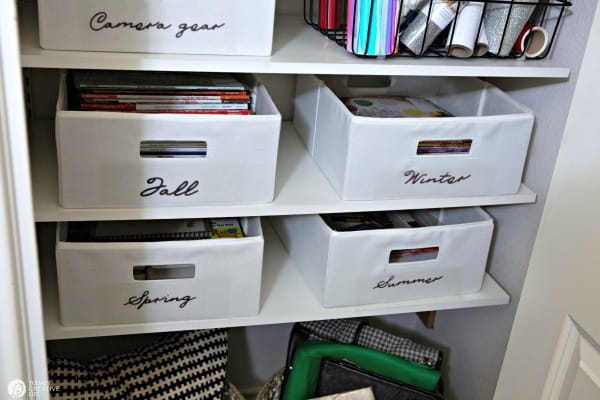 I was able to create quick labels using clear self-adhesive paper by printing out what I needed.
Creating a space for everything and everything in its space. Isn't that always the key?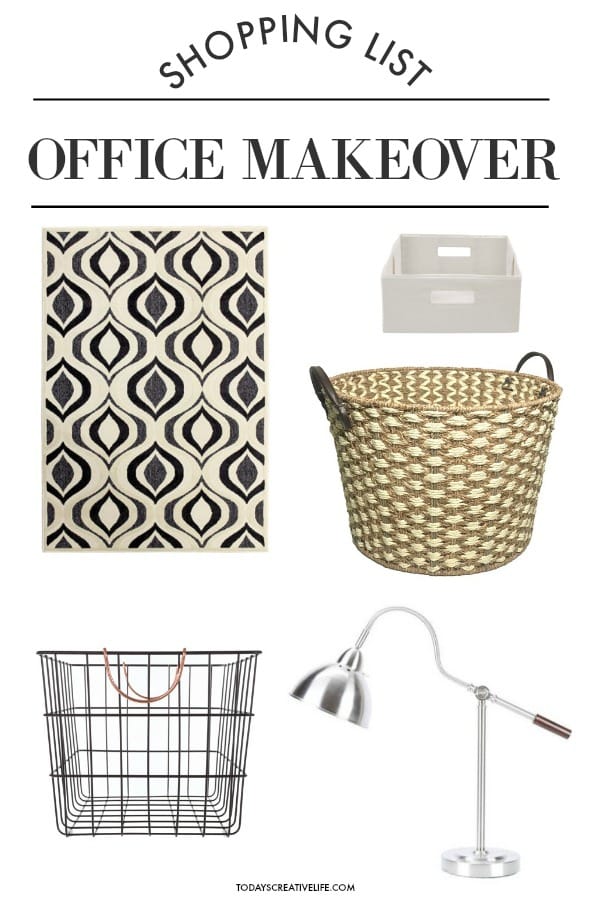 Budget-Friendly Office Update Shopping List
Here are the items I added for office storage solutions and style.
Everything I chose for my mini budget-friendly office update makeover is inexpensive and all added more function and style. Finding organizing solutions that are also stylish is always a benefit!
I love how it looks and feels! I'm ready to tackle 2019!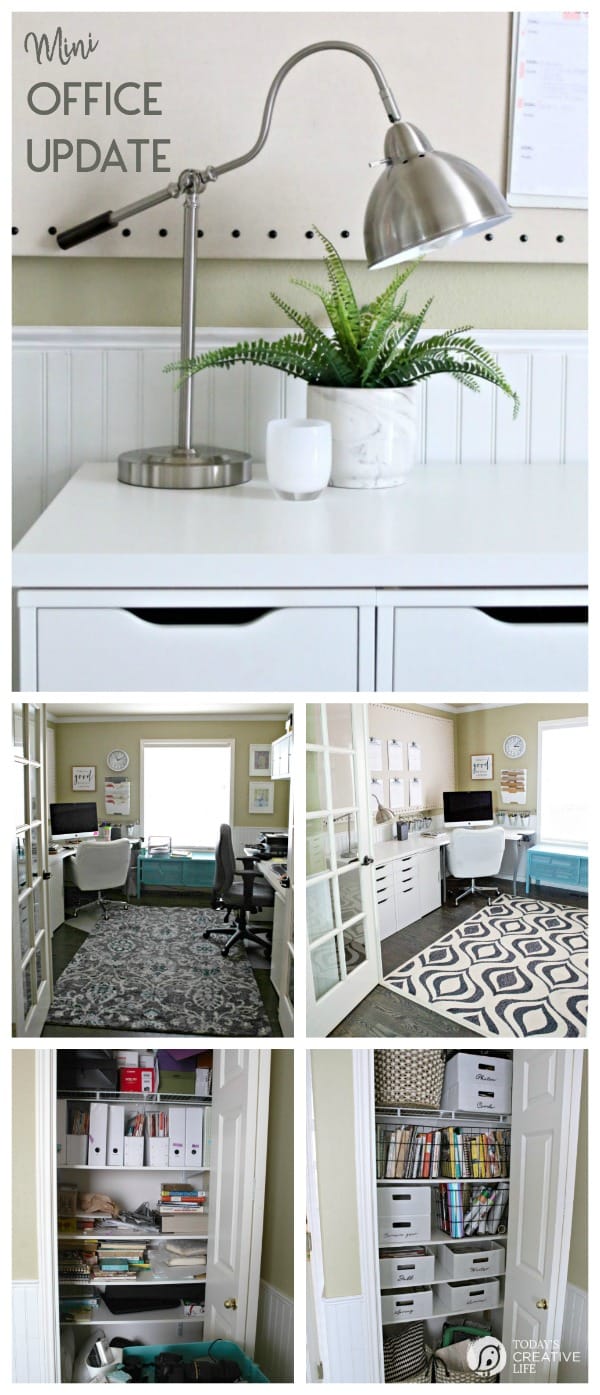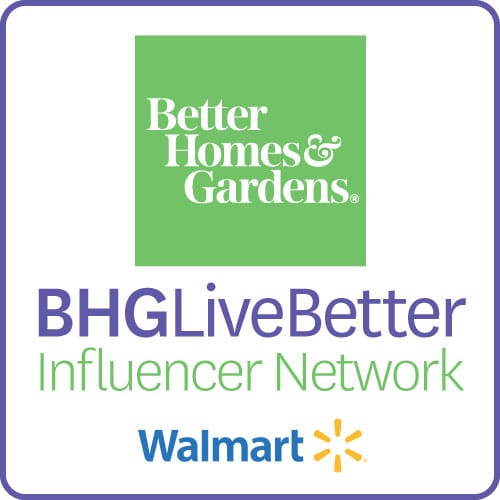 ---
Budget Friendly Room Makeover Ideas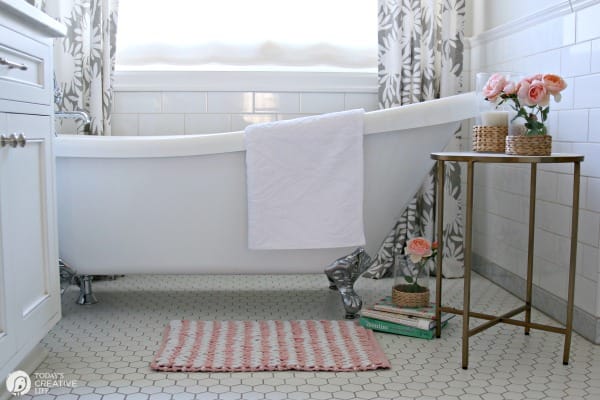 Inexpensive Bathroom Makeover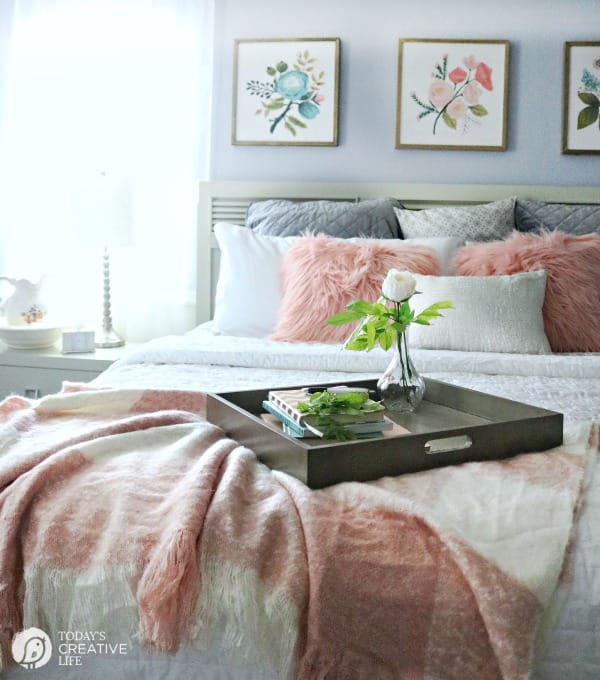 Budget-Friendly Bedroom Makeover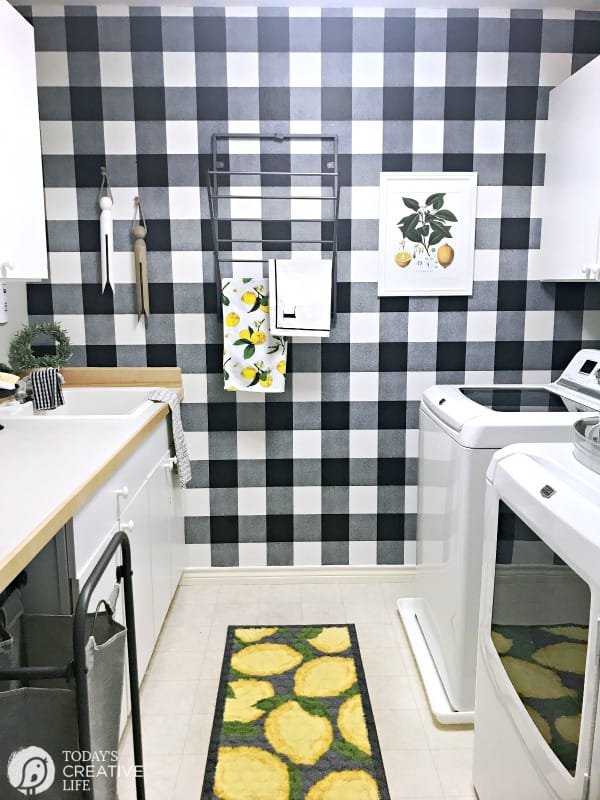 Buffalo Check Laundry Room Makeover 
Powered by WPeMatico